Bourgogne Discovery : prestige chauffeur services in Bourgogne Franche-Comté
CHAUFFER DIJON - CHAUFFER BEAUNE
Journeys and tailored tours
since 2017
Experienced professional
at your service
Covered on visits around
the Burgundy region
Sightseeing tours in Bourgogne Franche-Comté
Discover our latest examples of sightseeing tours offered.
Discover the Clos Vougeat vineyard and spot a cabotte – a winegrower's stone hut traditionally found in the Burgundy region.
Meet some amazing explorers.
Discretion, elegance, punctuality and a beautiful limousine will help make your day extra special.
We'll drive you right up to the steps of your plane in black-car.
Discover Burgundy differently...
BOURGOGNE DISCOVERY, offer you amazing experiences you'll never forget in the Côte d'Or – discover the delicious food and wine, the culture and nature at its purest.
Your private driver to travel and discover the Burgundy region.
Do you want to discover Dijon, Beaune, the vineyards or simply take an excursion in the vineyards? Your driver will pick you up at the location of your choice and will show you the secrets of our beautiful region. Enjoy a top-of-the-range VTC service and share an extraordinary experience. Traveling with Bourgogne Discovery means becoming a passenger who travels in a different way!
CHAUFFEUR - LIMOUSINE DIJON - LIMOUSINE BEAUNE - ALL TRAVELS IN FRANCHE COMTE AND BURGUNDY - BLACK-CAR - DRIVER BLACK-CAR

Need to travel somewhere?
Every new day opens up new horizons with Bourgogne Discovery.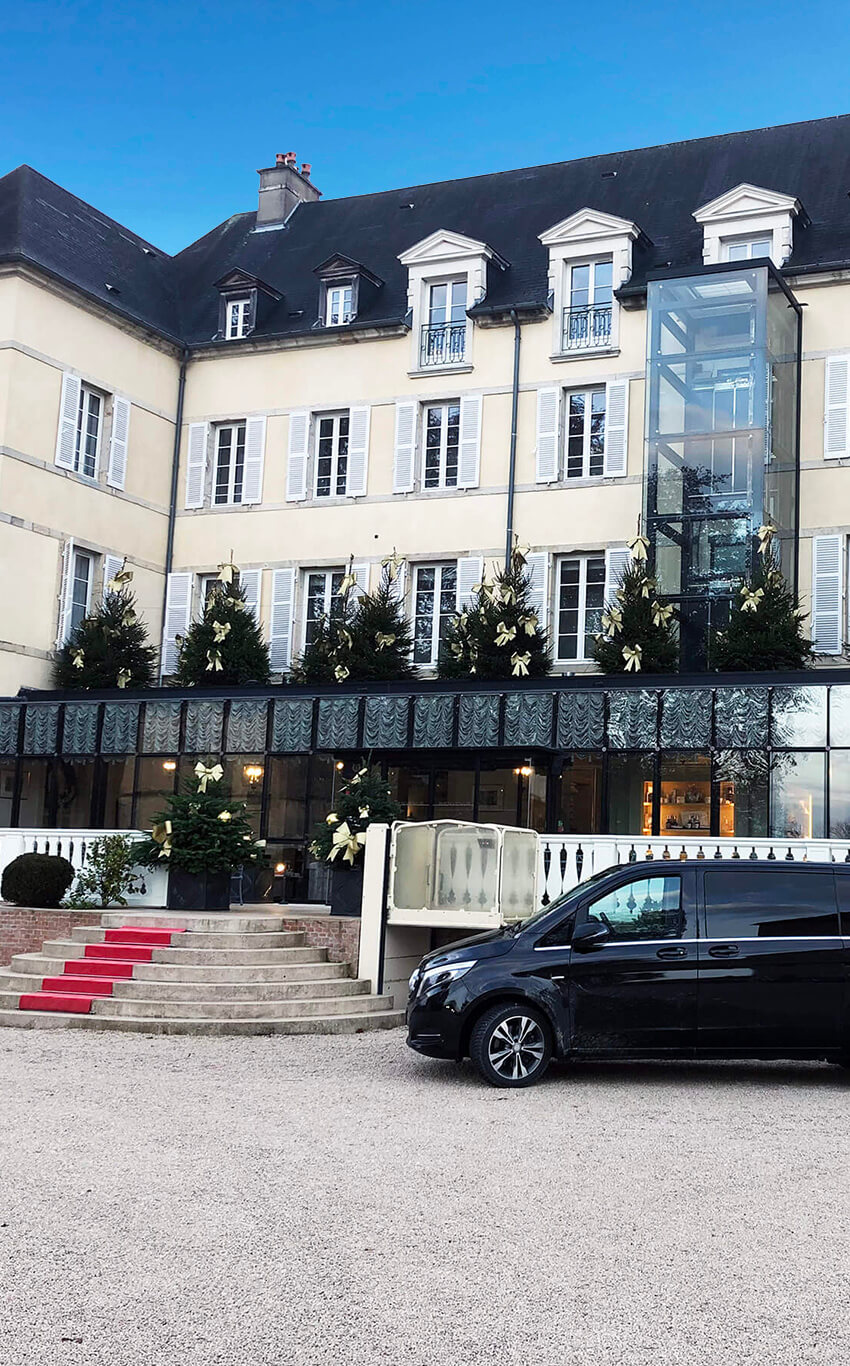 Request a custom quote

Need a train station, airport, or hotel transfer? Or a customized route? Or VIP travel? We offer private transport services over any distance. Certified FF-EVTC professionals - Official prefectorial approval no. EVTC021180008
See where our offices are located in France and find the office nearest you.
Get in touch if you need more information.